In this Issue...
April is Autism Awareness Month
The Summit Returns - This time to Cleveland!
You Got Game? - OHLA Volleyball 2023
Upcoming Business Meetings
We need your input! - Events Survey
Hotels on the Hill - May16 -17
Government Affairs
Membership Update
Allied Spotlight
Allied Council Corner
Emerging Professionals
Women in Lodging
Unique Lodging of Ohio
Sedgwick April Newsletter


---
April is Autism Awareness Month
Join the Ohio Hotel & Lodging Association this month as we continue the necessary work and conversations needed to provide more opportunities, service, and outreach to more individuals in our industry. Check out our social media channels providing autism awareness and education. There are mileposts we can reach every day to continuously achieve new goals, hear new perspectives, and break new barriers. #ItStartsWithUs
Let's start with the Autism Society of Ohio.
Autism Society of Ohio is an affiliate of the Autism Society of America,the nation's leading grass roots autism organization. The Autism Society exists to improve the lives of all affected by autism. We do this by increasing public awareness about the day-to-day issues faced by people with ASD, advocating for appropriate services across the life span, and providing the latest information regarding treatment, education, and advocacy. ASO is a coalition of local Autism Society affiliates focusing on statewide advocacy and awarenessand provision of services in areas not covered by a local affiliate. Looking for a resources regarding Autism Awareness? Learn more at https://autismohio.org/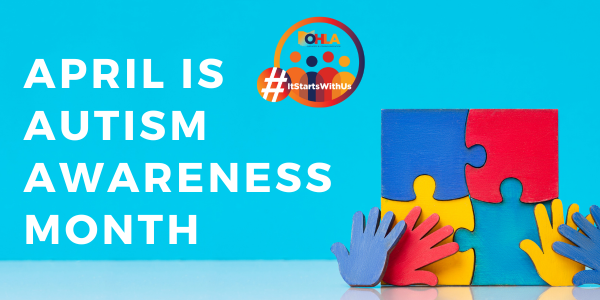 ---
The Future of Lodging Summit Returns - this time to Northeast Ohio!

Future of Lodging Summit Cleveland
Thursday, April 27, 2023
8:30am - 2:30pm


Aloft Cleveland Downtown
The Future of Lodging Summit is a one-day collaborative event in which hoteliers, educators, students, travel & tourism partners, and more come together to discuss current needs and upcoming issues of the hospitality industry workforce. We need your voice to help us create a plan of action to help prepare our industry for its future!



Registration Types Include:
-Hoteliers
-Instructors
-Students
-Travel & Tourism Partners
These include others in the hospitality industry, including restauranteurs, CVBs, DMOs, and Allied Members.

Pricing:
Complimentary to attend.

Cleveland Schedule & Session Descriptions:
8:15 AM

Registration Opens

9:00-9:30 AM

Messages of Welcome

9:30-10:45 AM

Flexibility is Essential
w/ Chris Cano, Upshift

There IS flexibility in the hospitality industry. Lodging leaders will be provided new tools to encourage stronger engagement and achieve greater flexibility with staff. Educators will uncover more ways to open new doors for their students entering the industry using their unique skills.

10:55-11:55 AM

Ladder Steps to Advancement
w/ Nic DiLillo, Crowne Plaza Cleveland Playhouse Square

Join in discussions regarding supportive communications toward growth. Let's build a plan. What does it take?

12:00-12:50 PM

Lunch

12:55-2:15 PM

A Panel Discussion-DEIB Includes You
w/ Steve Williams, Spectrum

As we work to build the industry's workforce, join in and hear from a variety of sources on how they are approaching diversity, equity, inclusion and belonging.

2:20-2:30 PM

Conclusion
Can't attend Cleveland?
Future of Lodging Summit Cincinnati
Wednesday, October 11, 2023
Cincinnati, OH
Future of Lodging Summit Support:
Sponsorships are available to support of The Future of Lodging Summits. Interested? Contact cindy@ohla.org

Thank you to our current sponsors!
| | | |
| --- | --- | --- |
| Presenting Sponsor | Programming Sponsor | Poll Sponsor |
| | | |
| | | |
---
OHLA Fourth Annual Charity Volleyball Tournament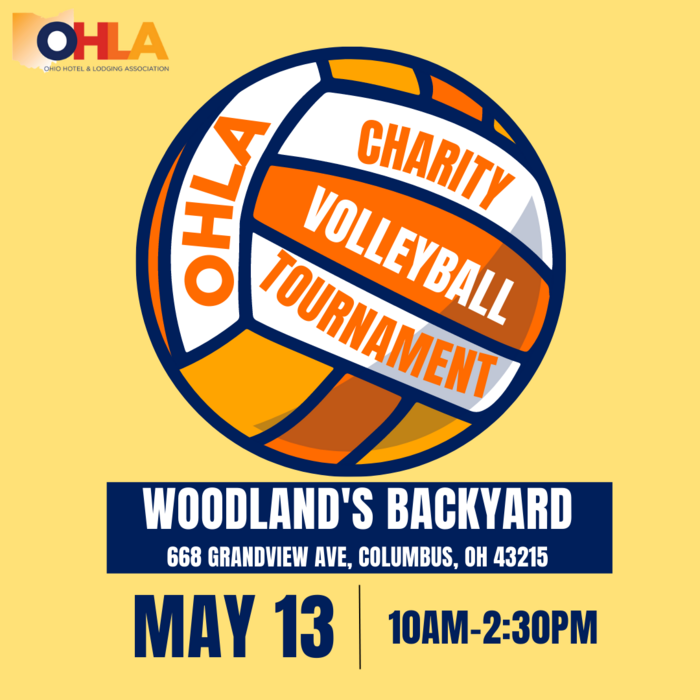 Our OHLA Charily Volleyball Tournament will be returning this spring on Saturday, May 13th!! We will be returning to Woodland's Backyard for a half-day tournament of fun & camaraderie among hotel properties and management groups. Not to mention, supporting the fight to end human trafficking and our partners at Freedom a la Cart!
Saturday, May 13
10am - 2:30pm
Woodland's Backyard
668 Grandview Ave, Columbus, OH 43215
Limited spots are available. We had 26 teams last year - can we beat it?
Thank you to our sponsors!
---
OHLA Lodging Council Business Meetings
OHLA Lodging Council Meetings are back in full swing! Be sure to continually check the OHLA Calendar to see when we will be visiting your area of the state.
Upcoming Events:
Greater Dayton Lodging Council Meeting
April 13
12:00pm-2:00pm
Meadowlark Restaurant
Southeast Ohio Lodging Council Meeting
May 2
10:00am-12:00pm | Time subject to Change
Southeast, OH
To see schedule of events go to:
Interested in hosting an OHLA event at your property? Contact OHLA Director of Event Strategy & Development at michele@ohla.org.
---
We need your input!
What events would you like to see from us?
OHLA is always looking for ways to expand, especially in the area of events, trainings, & education! What would you like to see in your area of the state? New events will be popping up in several regions of the state as early as Q3 of this year. What kind of events are you and your staff looking for?
We need your input.


Would you rather send your ideas directly? Email to michele@ohla.org
---
Hotels on the Hill - May 16-17
The Hamilton Hotel - Washington, D.C.


The hotel industry's annual legislative summit returns in 2023. A lot has changed since hotels last united in the nation's capital for the 2019 Legislative Action Summit. It's a new era, with new challenges and a new Congress, and it's time for a new name for our industry's day on Capitol Hill. Join fellow hoteliers from across the country, meet with Members of Congress from Ohio and share the issues impacting your business, your guests and the great people who work in our industry.


Registration information:
Register Here $225.00
Room Reservations Here $339.00/night
Sample r/t airfare as of 2/1: $190.00

OHLA provides scholarship/stipend assistance to help cover the cost of attending. Contact Joe Savarise at joe@ohla.org or 614-461-6462 for details.
OHLA will also provide support for Ohio hotelier participants leading up to and during the Hotels on the Hill event. OHLA members are invited to an exclusive dinner event for visitors from Ohio at no extra charge if you are registered for Hotels on the Hill. OHLA staff and leaders will also be present for meetings with Ohio lawmakers, will provide state-specific information, and be available for questions or guidance.
---
Government Affairs Update


State proposes changes to tourism marketing
Ohio's state budget legislation, House Bill 33, establishes operating appropriations for fiscal years 2024-2025. It also serves as a vehicle for potential changes to state law and programs administered by state agencies. As previously reported the original budget proposal contains changes to the state's visitor marketing efforts through TourismOhio.
Last week, Lydia Mihalik, the Director of the Ohio Department of Development announced the departure of TourismOhio Director, Matt MacLaren. OHLA and its partner travel economy associations had worked closely with Matt during the past five years to promote efforts which produced visitors to Ohio and business for our industry. As discussions continue on the state budget, we continue to reinforce the need to protect a strong visitor marketing effort while the state also looks to add additional marketing capacity to attract new residents and workers to Ohio.
Read more about the proposals impacting TourismOhio here.
---

---


---

| | |
| --- | --- |
| | Calling all Allied Members! We are formulating a short-term working group to discuss the exhibitor experience at Annual Conference. Interested in being a part of the conversation? Space is limited. Contact Lauren@ohla.org for additional information. |
| | Opportunities for sponsorship & advertising for 2023 are still available. Interested in presenting? Looking to grow brand visibility? Eager to support Ohio's robust lodging industry & travel economy? Schedule a time to meet. |
| | There are only FOUR slots left for Allied Member companies to have a team at the upcoming 4th Annual Charity Volleyball Tournament. Compete among management companies, property associates, & ownership groups! |
Springtime Refresh Alert!
Looking for a spring clean up for worn furniture, indoor or outdoor cushion replacement, or curtain repair?
Founded in 1971, FFI Upholstery Solutions has a world-class team of 7 upholsterers and 6 seamstresses to help OHLA members with furniture and booth upholstery, replacement indoor or outdoor cushions, and furniture repair. We come alongside property and general managers to evaluate the trade-offs of reupholstery vs. buying new furniture.
Jeff Ruetty, Owner
ruetty@fabricfarms.com
614-981-2885
---
OHLA Emerging Professionals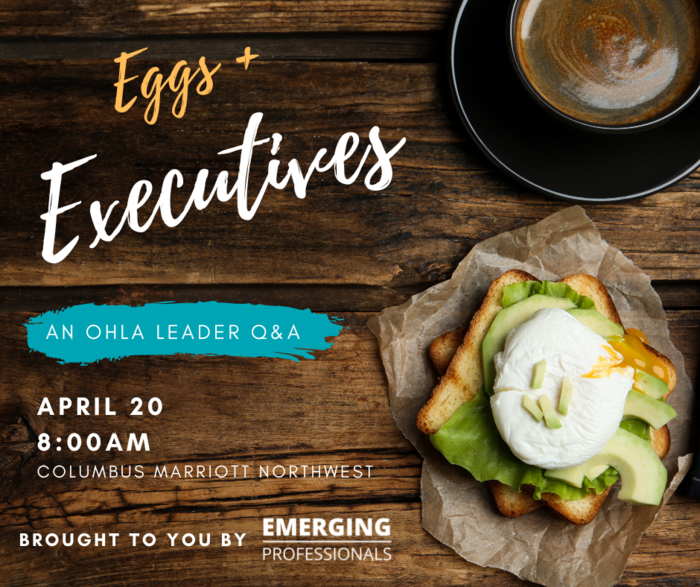 Eggs & Executives: An OHLA Leader Panel
April 20, 2023
8:00 -10:00am
Columbus Marriott Northwest

Our Panelists: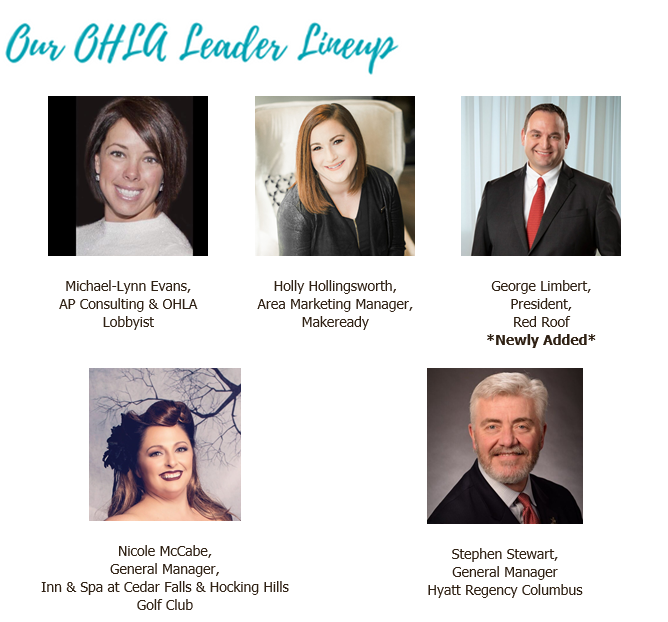 Hotel & Lodging Industry Leaders - We Need Your Help!
Who on your team is new to their job? Who on your team has recently stepped up to bat in a BIG way? Who would you like to provide introductory education for?
Introduce us to them! We would love to be an opportunity for your associates to further their education, widen their network, and help them grow as a leader.
---
Women in Lodging CONNECT


WIL CONNECT Anti-Human Trafficking Monthly Tip: April
Be aware of the presence of a controlling figure nearby. Traffickers do not let victims out of their sight. The victim may be agitated when near the trafficker. Additionally, traffickers often pose as boyfriends, bosses or parents to explain their connection to the victim.
Did you know? You can request a property-wide anti-trafficking training for your associates from OHLA.
Save the Date! - Women in Lodging Statewide Luncheon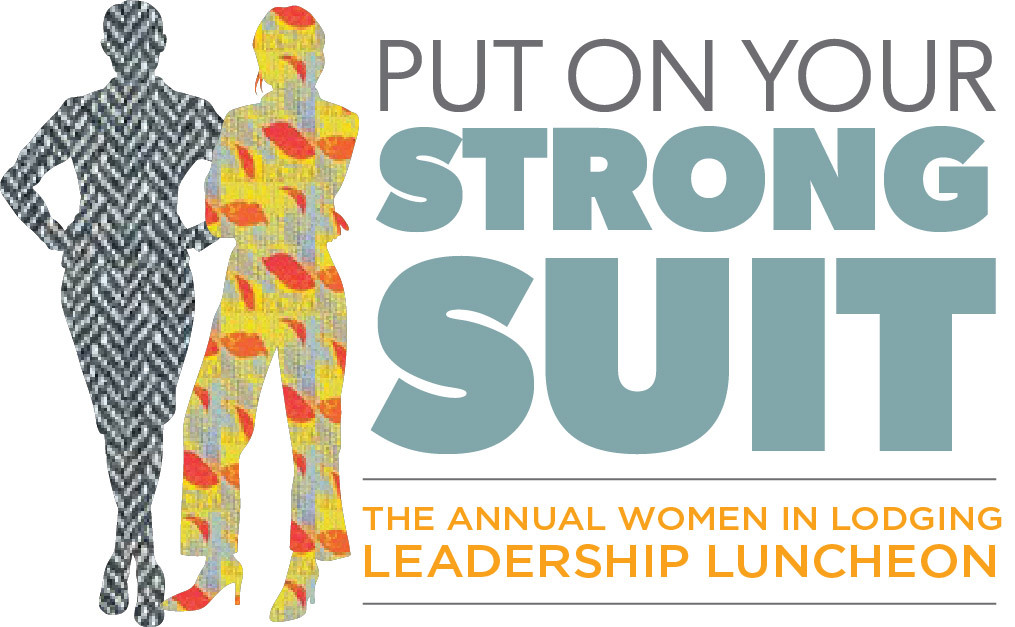 June 15, 2023
11am - 2pm
Columbus, OH


Featuring:
A Panel of Leaders with Diversity in Experience

An interactive artistic element to the programming brought to you by Reese Brothers

A Keynote on professional development, wellness and growth
Thank you to:
2023 WIL Connections Sponsor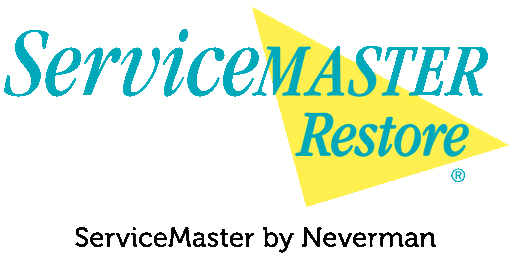 Supporting Sponsors
---
Unique Lodging of Ohio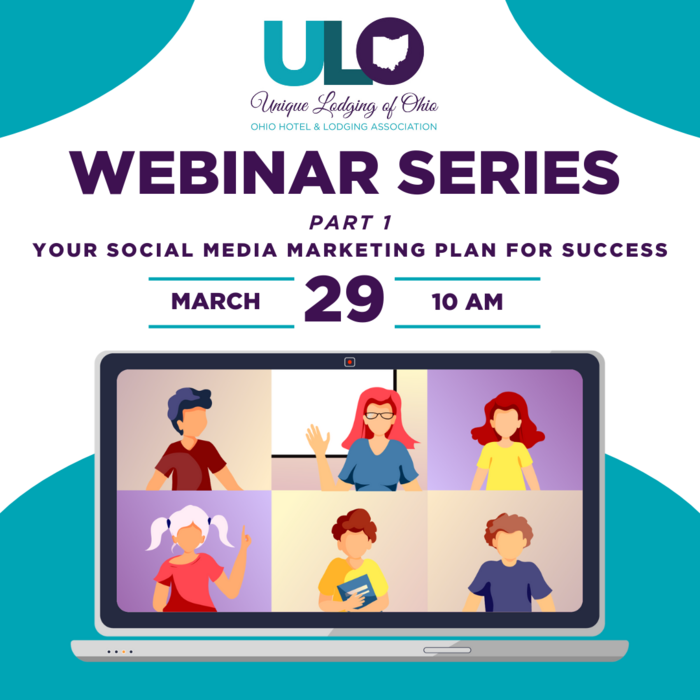 On March 29th the Unique Lodging of Ohio Council and RevLocal partnered to bring a webinar tailored for our independent properties. Attendees took a deep dive into the best practices of social media marketing, reviewed concrete examples, and took away simple strategies to improve their social media presence.
Stay tuned for upcoming webinars! Have an idea for subject matter for a webinar or for education at our Annual Conference? Send a note to Lauren@ohla.org.
We need YOU! Join the ULO Council today!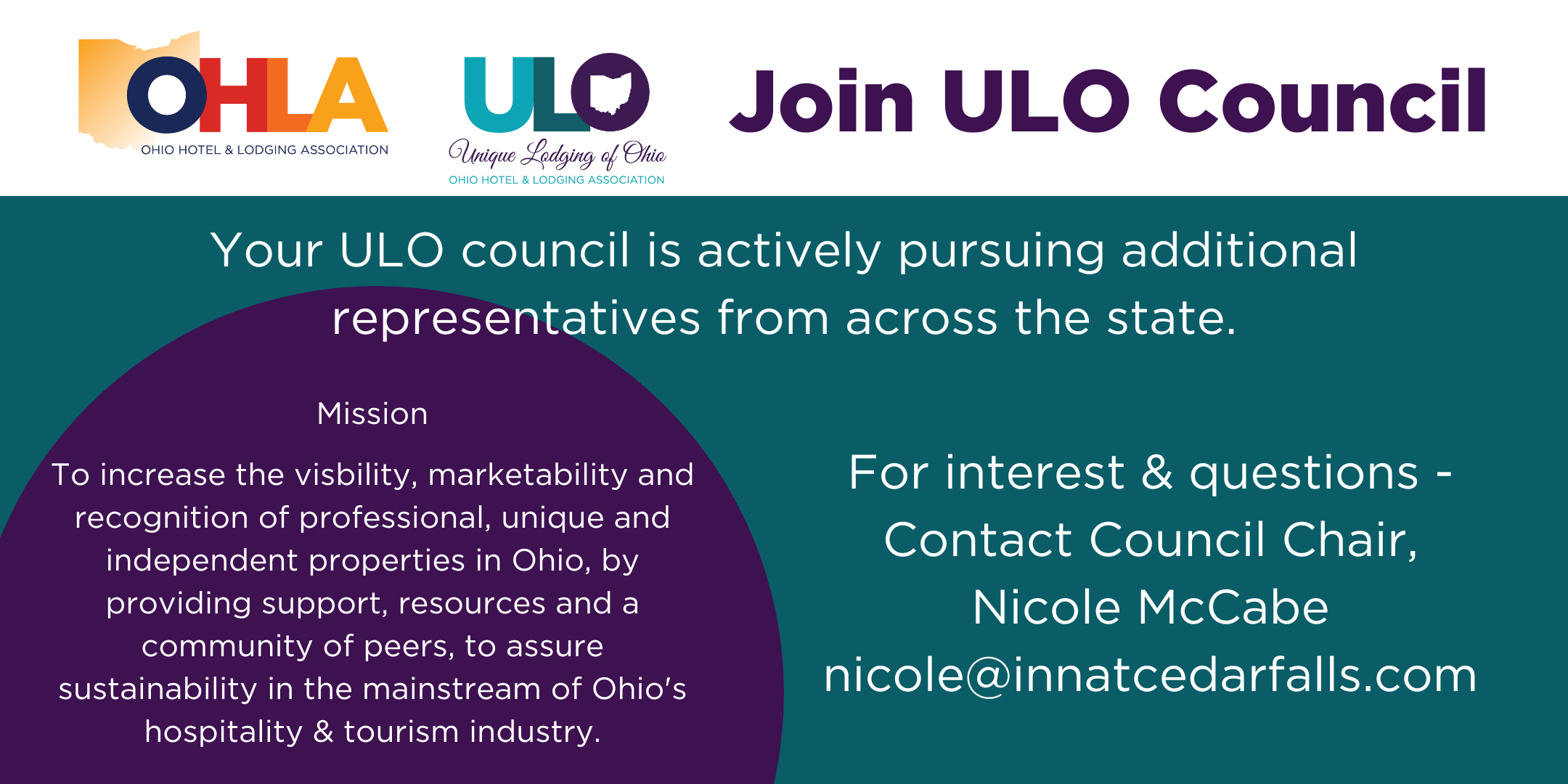 ---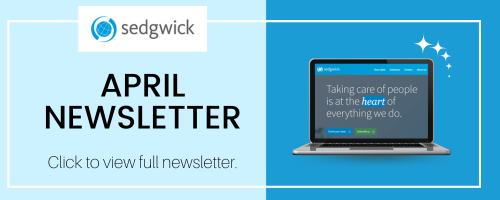 ---
Thank you to our Premier Partners for their support of the hotel & lodging industry!
Each month will will highlight a few of our Premier Partners & demonstrate how they can help YOU with your daily operations! Questions about services provided? Contact michele@ohla.org.
| | |
| --- | --- |
| | FlexCart designs and sells highly efficient, six-sigma based cart systems for hospitality maintenance professionals. It is the only maintenance cart line that was developed from the ground up to precisely meet the needs of working engineers. |
| | Compare your hotel's performance against the competition to truly understand your level of success. More hotels get these trusted and confidential insights from STR than any other data provider around the world. |