Focus on Tourism Workshops
---
OTA is hosting a series of travel marketing webinars in place of the in-person Focus on Tourism Workshops. To learn more, click here.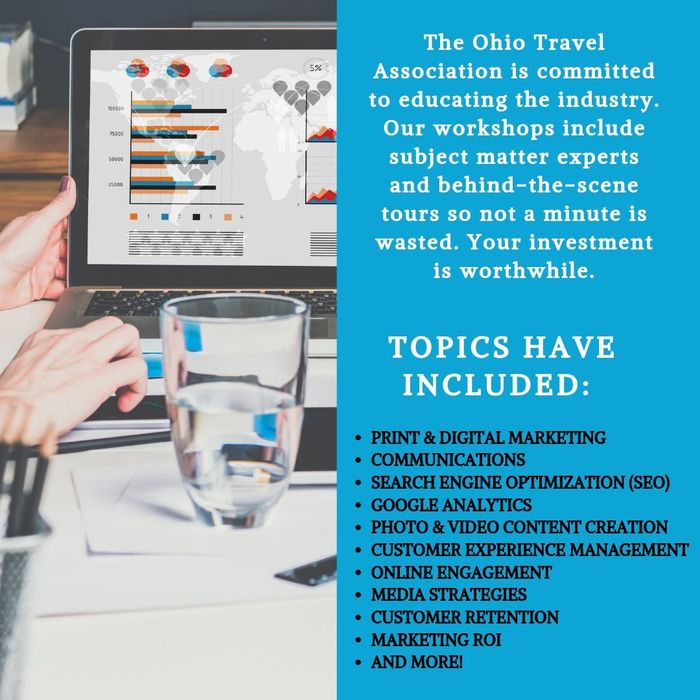 ---
Here's what some of our attendees had to say:
"The workshop and one-on-one with Peter were excellent. I got validation on things we are doing right, solid recommendations on digital spend and strategy, and good advice on things we need to improve on our website." - Drew Tanner, Marketing Director at Peoples Bank Theatre
"My staff and I were so glad we took time out of our busy schedules to attend this Focus on Tourism workshop. It was well worth the time out of the office and we were able to implement some of the recommendations the next day to improve our online marketing strategies." - Beth Carmichael, Executive Director at Trumbull County Tourism Bureau
---
Thank You Education Sponsors and Partners!

---