Join the ULO Community!
The Unique Lodging of Ohio (ULO) community is a sector of OHLA. ULOs are independent properties of all kinds – truly, unique lodging. We have members from hotels & inns to cabins & yurts! Through OHLA membership, our ULO properties also gain access to the American Hotel & Lodging Association and the benefits provided at the national level.
In addition to the numerous resources all OHLA Members receive, below are some of the benefits your ULO peers are already taking advantage of:
NEW! Unique Lodging of Ohio

Website powered by Book Direct

Cooperative marketing & advertising opportunities, exclusive to ULO members

Access to the Allied Member Network - trusted business who support hotel & lodging operations

ULO-specific education, networking and training events including a ULO Track at our Annual Conference inclusive of a private reception

Legal resources and access to industry experts

Opportunity to participate in the Industry Awards in all 16+ categories, including ULO Property of the Year!

Apply to participate on the Unique Lodging of Ohio Council - a group of ULO peers dedicated to the success of independent properties statewide
Exclusive to OHLA/ULO Members
We want to help you build your visibility! Join today to add your listing.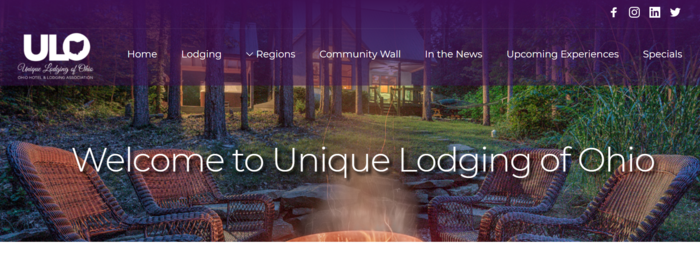 Congratulations!
2022 ULO Property of the Year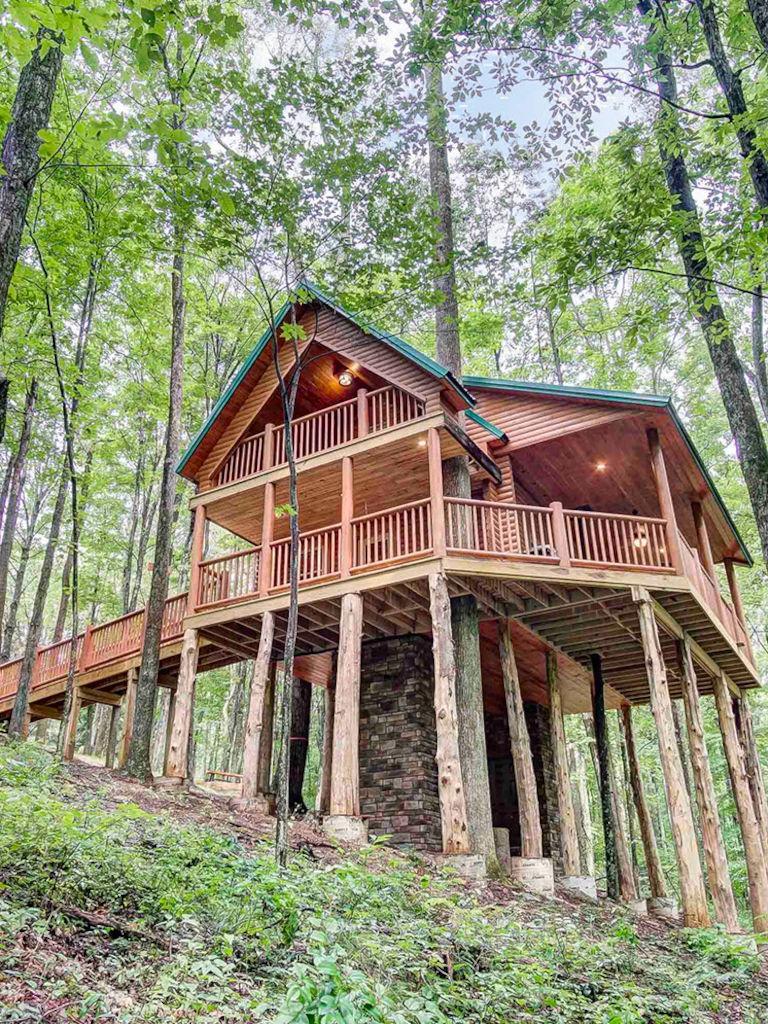 AAA Editorial - May 2021 Issue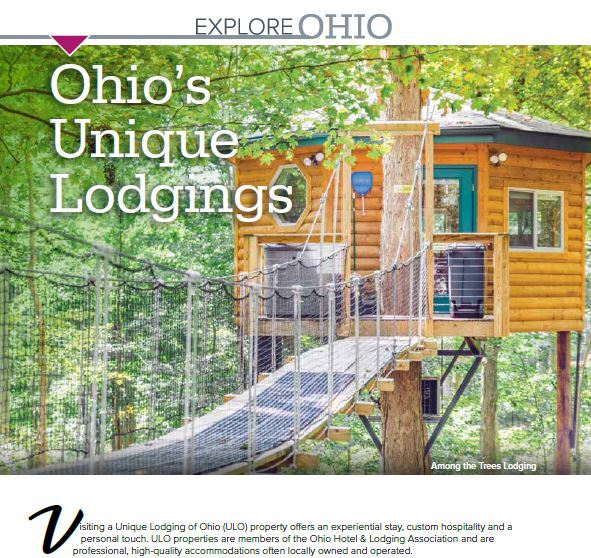 Click here for full AAA Magazine May 2021 Issue
Co-Op Email Marketing Campaign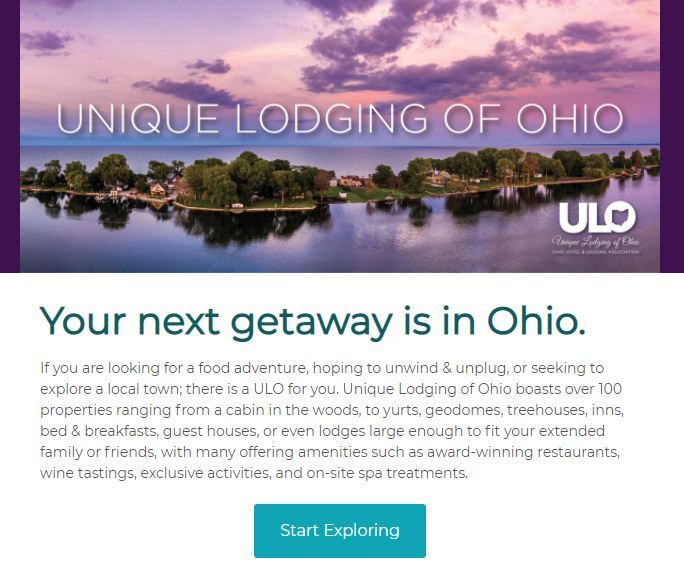 Interested in learning more about the growing ULO Community in Ohio? Contact Lauren Stazen, Director of Membership, at Lauren@ohla.org or at 614-461-6462.
If you are ready to join, please complete this Lauren@ohla.org.   
 and send it to
Thank You to Our Partners
---